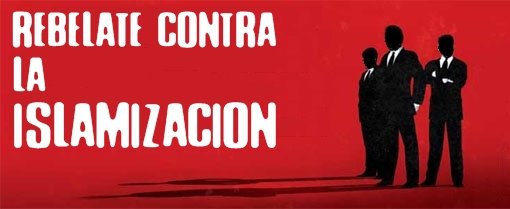 Todo nuestro apoyo desde España!!!
All our support from Spain!!!
Posted by Sitemaster on April 20, 2008
SIOE demonstration in Copenhagen
May 31th on Axeltorv at 13:00.00-15.00
Future Denmark….

Like this……………………………..or like this???
The demonstration's themes:
No Islamic veils in our Danish Parliament and courtrooms!
The veil represents misogyny and stands for patriarchally jealous and totalitarian Islamic male societies. The Koran sura 33.59: "O Prophet, tell your wives, your daughters and the believing women to draw their veils close to them, so it is likelier they will be known [as clean], and not hurt."
No Islamic sharia law in Denmark
Slogans: -
- Stop new fascism (the new fascists are the ones that practise self-censorship and will stop other peoples freedom of speech and freedom to talk, draw and paint whatever one wishes.) -
- No sharia banking here
- Forbid halal-killing here
- No women's discrimination here
- No racism here
- No discrimination of homosexuals here
- No discrimination of other religions here
- We'll have our freedom back
Temporary list of speakers:
Stephen Gash, SIOE England
Eirik Devold, SIOE Norway
Anders Gravers, SIOE Denmark
You can still register to speak if you wish until May 16th
Permitted:
National flags, banners and signs etc. with the demonstration's slogans.
Banned:
All totalitarian or racist signs, symbols, banners and signs